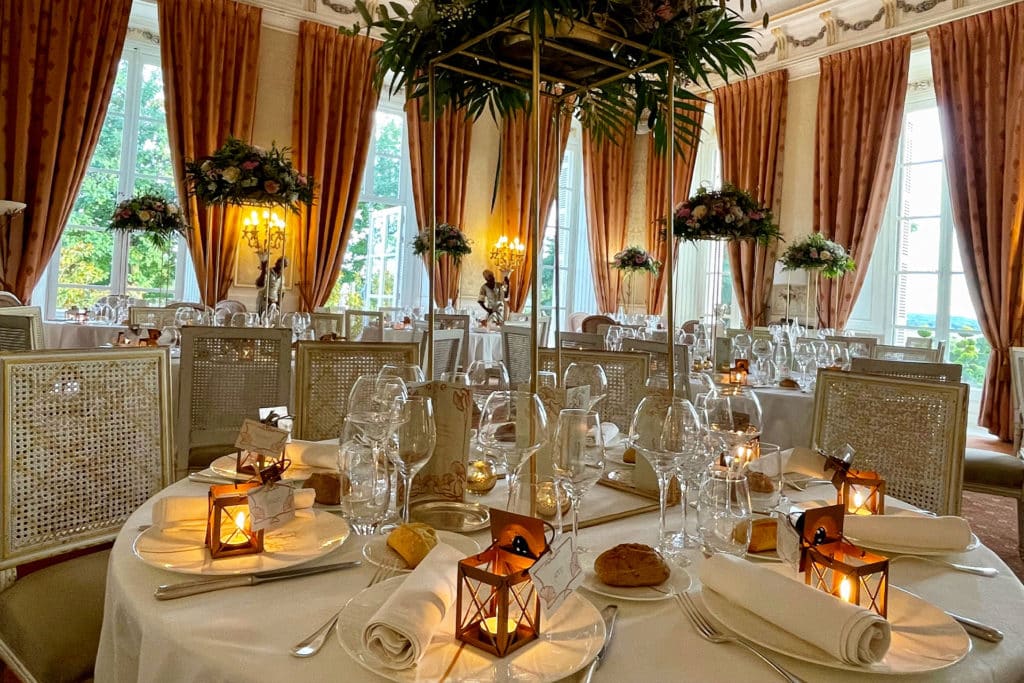 A birthday, a communion
a family meal …
from 15 to 75 people, enjoy the charm of the old in the rooms of the Château de Rochecotte in the heart of the Valley of the Kings which can be privatized for the occasion. You will enjoy dedicated menus adapted to any type of event, with different services elaborated by our chefs from fresh and seasonal products.
The Talleyrand Room
With deep colors, high ceilings and a Versailles parquet floor, it can accommodate up to 70 guests. Located at the corner of the Castle, with direct access to the gardens.
The Terry Lounge
The more intimate 18th century blue room offers a sumptuous view of the Cedar of Lebanon and the park of the Château de Rochecotte as well as a beautiful luminosity for your private and professional events. Single table for 17 guests.
The Dino
A dining room with a classic XVIIIth century decor, ideal to receive guests for a wedding or an anniversary. It can accommodate up to 65 guests and the privatization of the rooms ensures the intimacy of the place.